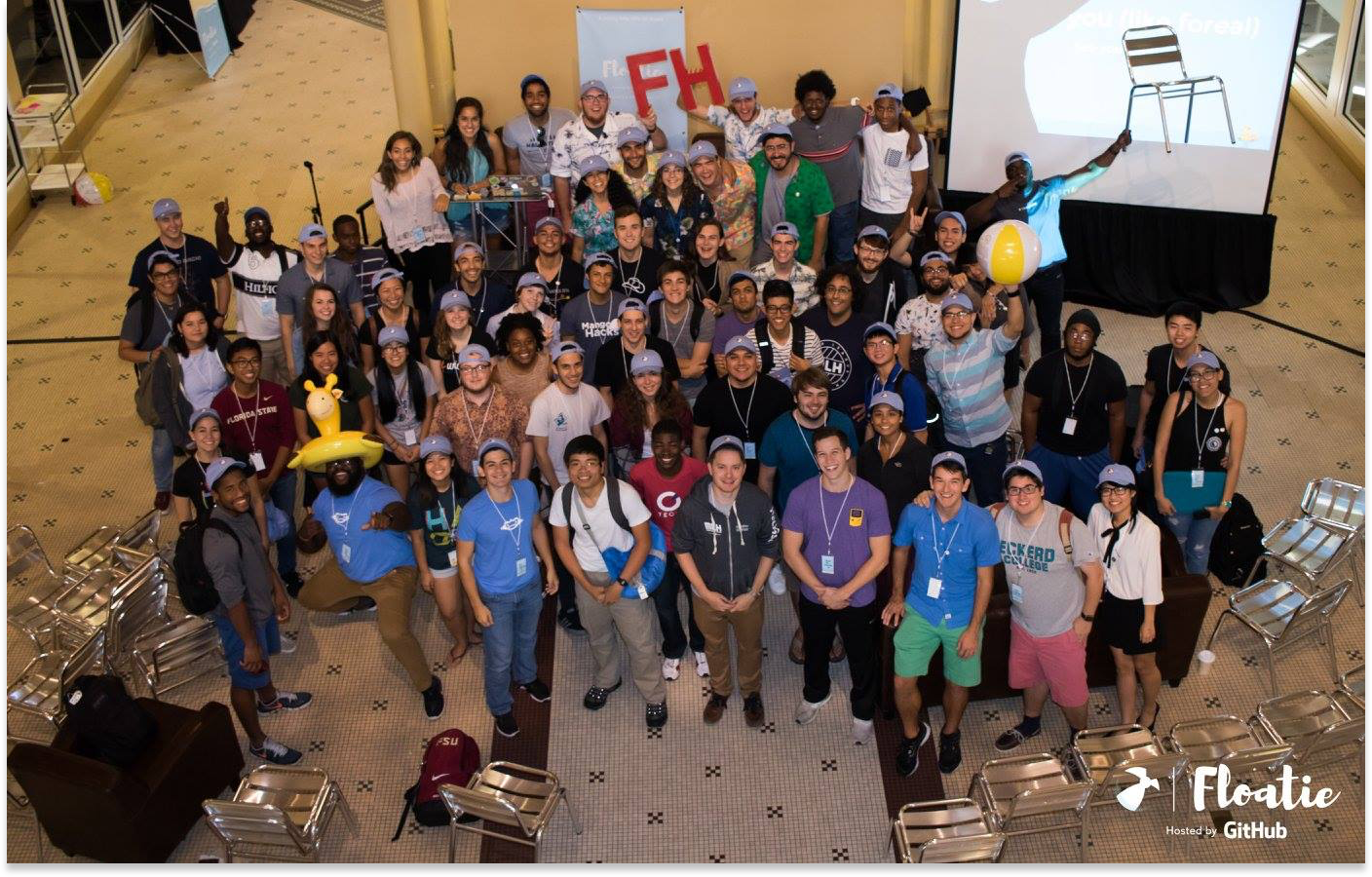 Overview
Florida Hackers is a state-wide community for hackers. Early 2015 myself and other hackathon organizers across the state established the community identity and 
The ball is still rolling
. After the 2016 Florida Hackathon season ended, we wanted to create more opportunities for the community. We soon realized hackers were not just passionate about hacakthons, but also their student organizations. We believed that a state-wide student tech conference could break the silos universities implicitly imposed.
Floatie
 was Florida Hacker's attempt to build bridges between universities and surface other students who want to improve student tech in their area.
As summer approached, most Florida Hackers left for internships. The Floatie team was now split throughout two different continents, three time zones and five different U.S states. We had a little less than three months to convert Floatie from an idea into a reality. 
Breakdown
The problem
During my time in Berlin while working at Techstars, I realized the complexity of multiple time zones created an issue in our ability to collaborate. 
We did not have a system setup that allowed us to fairly place accountability on everyone. This challenged me to step up, commit to project managing, develop teams and create a workflow that could keep everyone on the same page. 
Workflow
After 3 minutes of brainstorming in my notebook I came to this conclusion...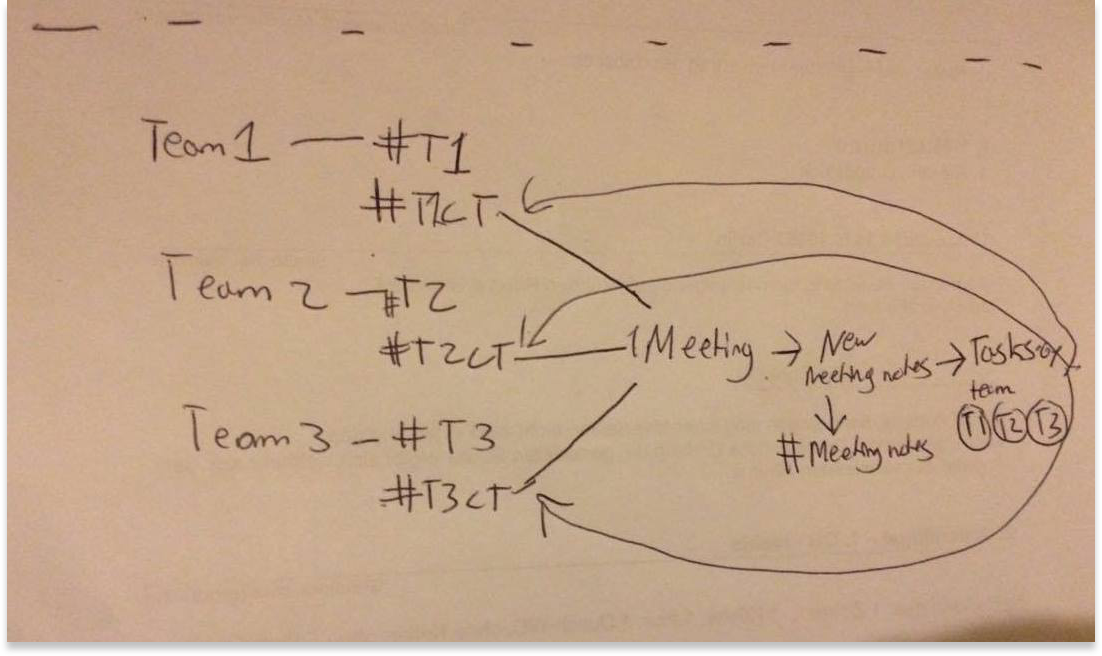 In retrospect, the figure above does not demonstrate much without the supplement of my verbal explanation. So I created a clearer digital figure and some guidelines.

This was a scrappy approach for a workflow that benefited everyone at no financial cost. To supplement the workflow we had a couple guidelines. 
Team Breakdown
•Operations Team 
    Project Manager - Organizes the workflow and oversees the planning and implementation of Floatie.
    Head of Operations - Solidifies agendas and follows up with teams on deadlines.•Sponsorship Team 
   
•Sponsorship Team
    Responsible for budgeting and fundraising for the event..

•User Experience Team
    Responsible for what attendees experience before, during, and after the event.
•Logistics Team 
    Responsible for hashing out the details for everything on the schedule.
Slack Channel Organization
 Each team had a general chat channel and a separate channel to share tasks, which made it easier to stay up to date. Communication was transparent and everyone had access to each channel. Notifications were only on for your team's channels or if your name was mentioned in other channels.

    •"#TeamName" - Discussion space for team
    •"#TeamName-Tasks" - Space where tasks live
    •"Floatie" - Central space for general discussion 
Time Zone Coordination
For our meetings we often used time availability platforms such as when2meet.com. Team leads set their own meeting times and the head of operations managed our Florida Hackers Google calendar. 
Luckily our lunch breaks during our internships allowed us to find meeting times that worked for everyone. These slim gaps of availability made our meetings exceptionally intentional.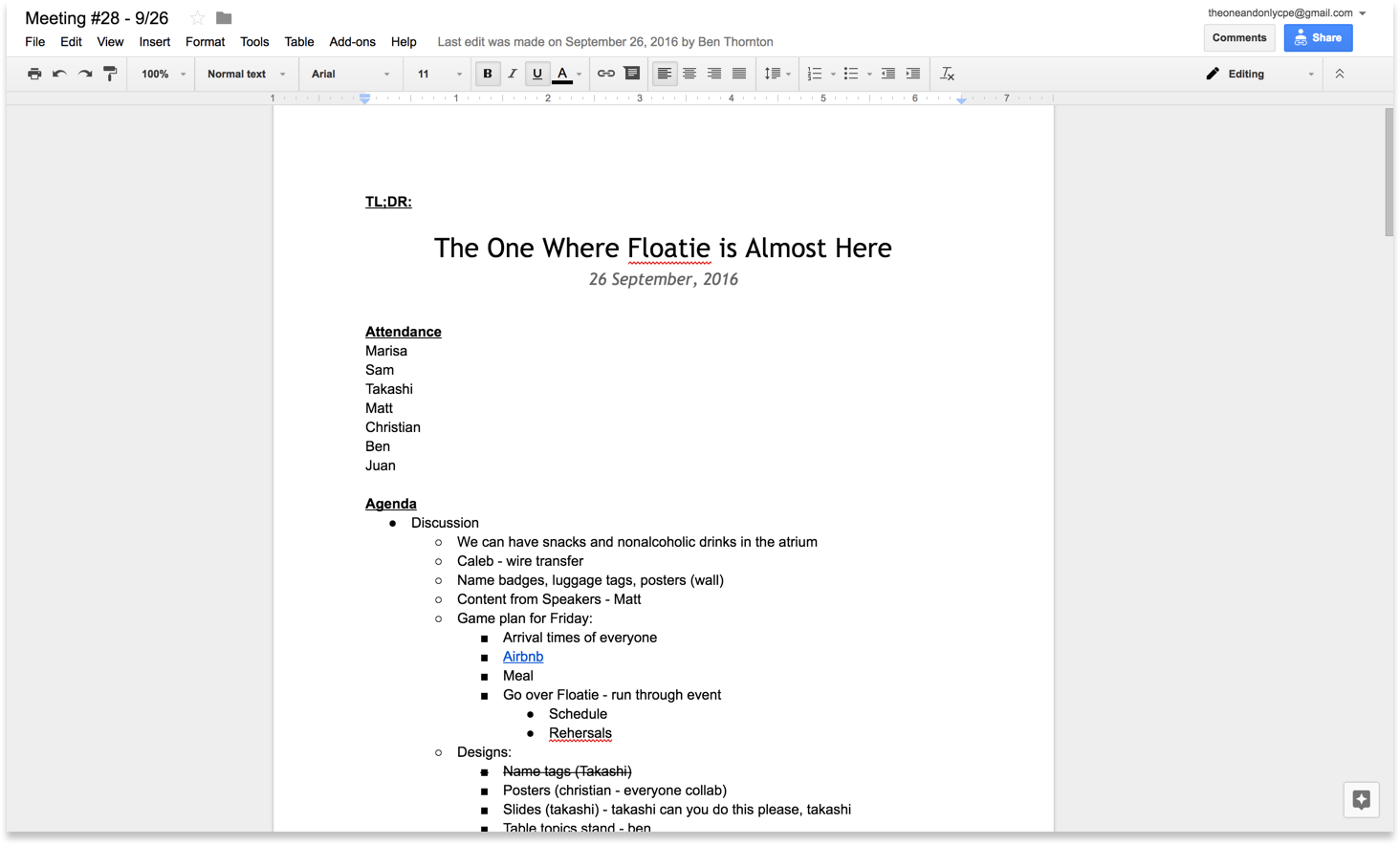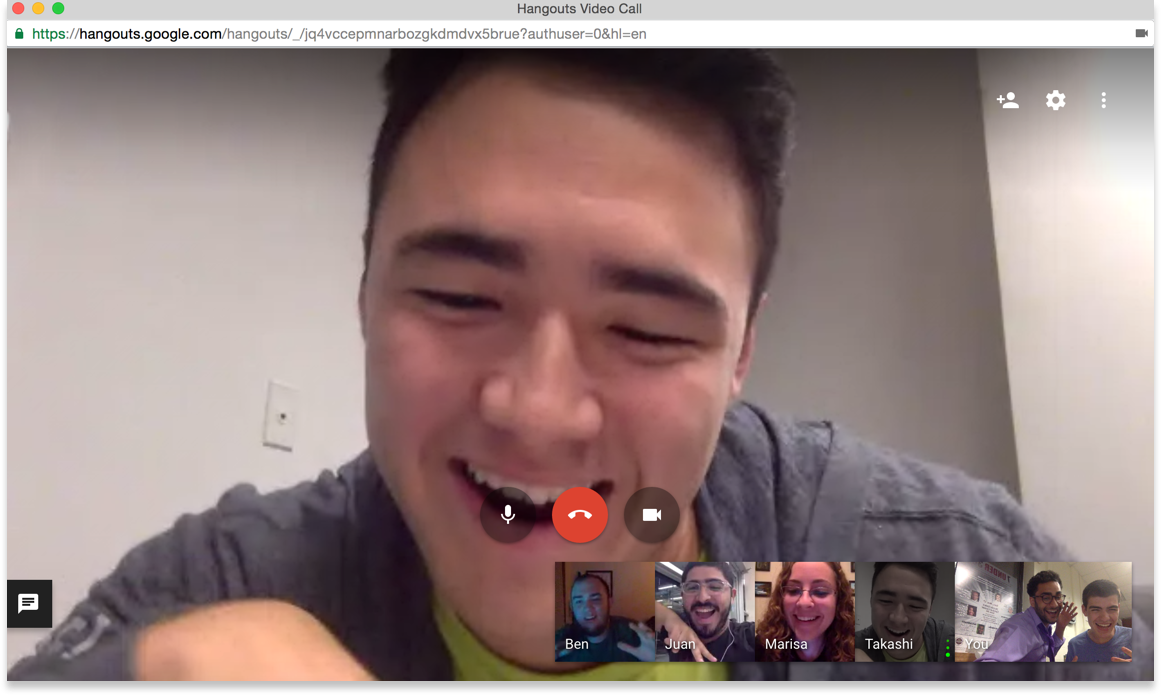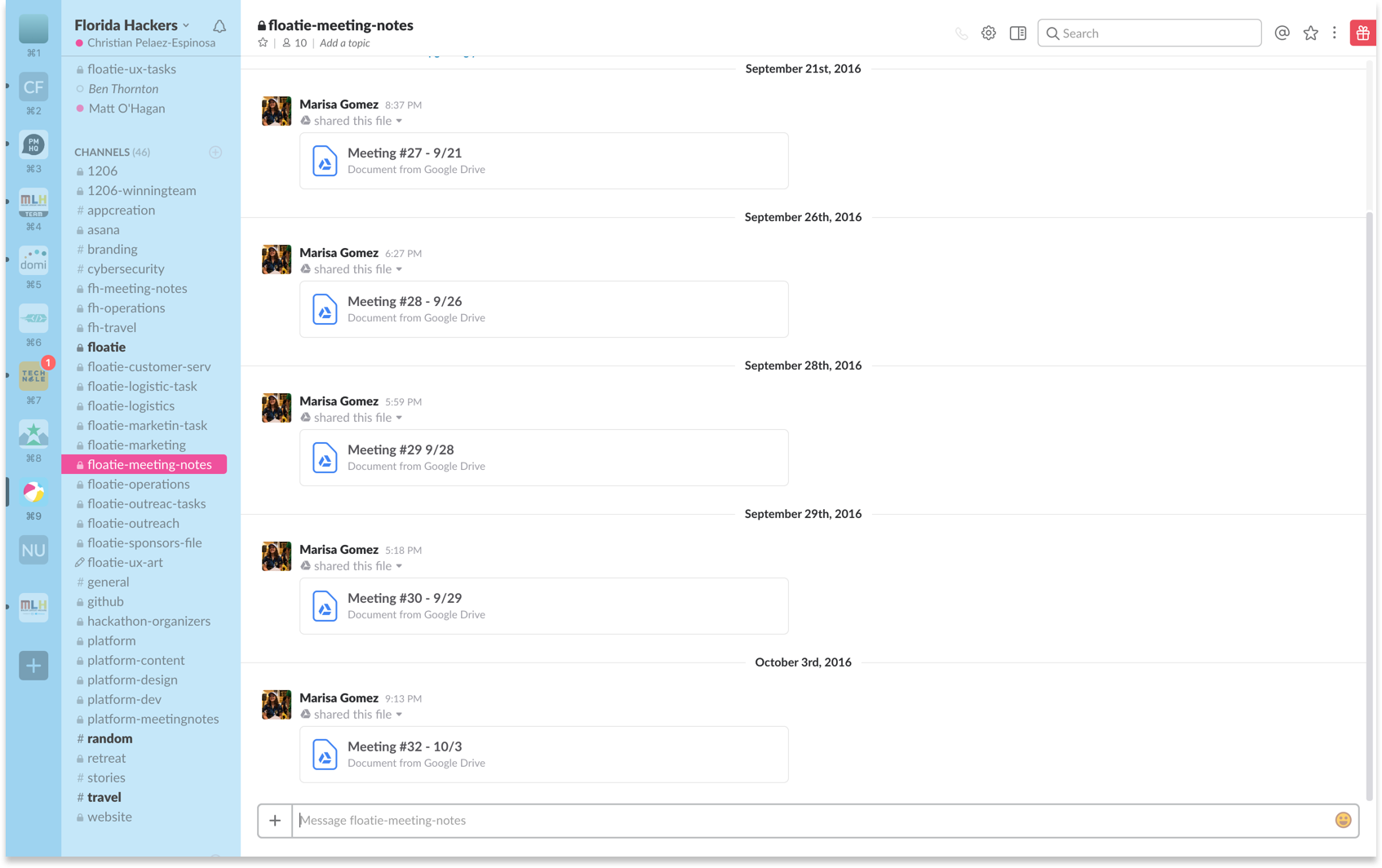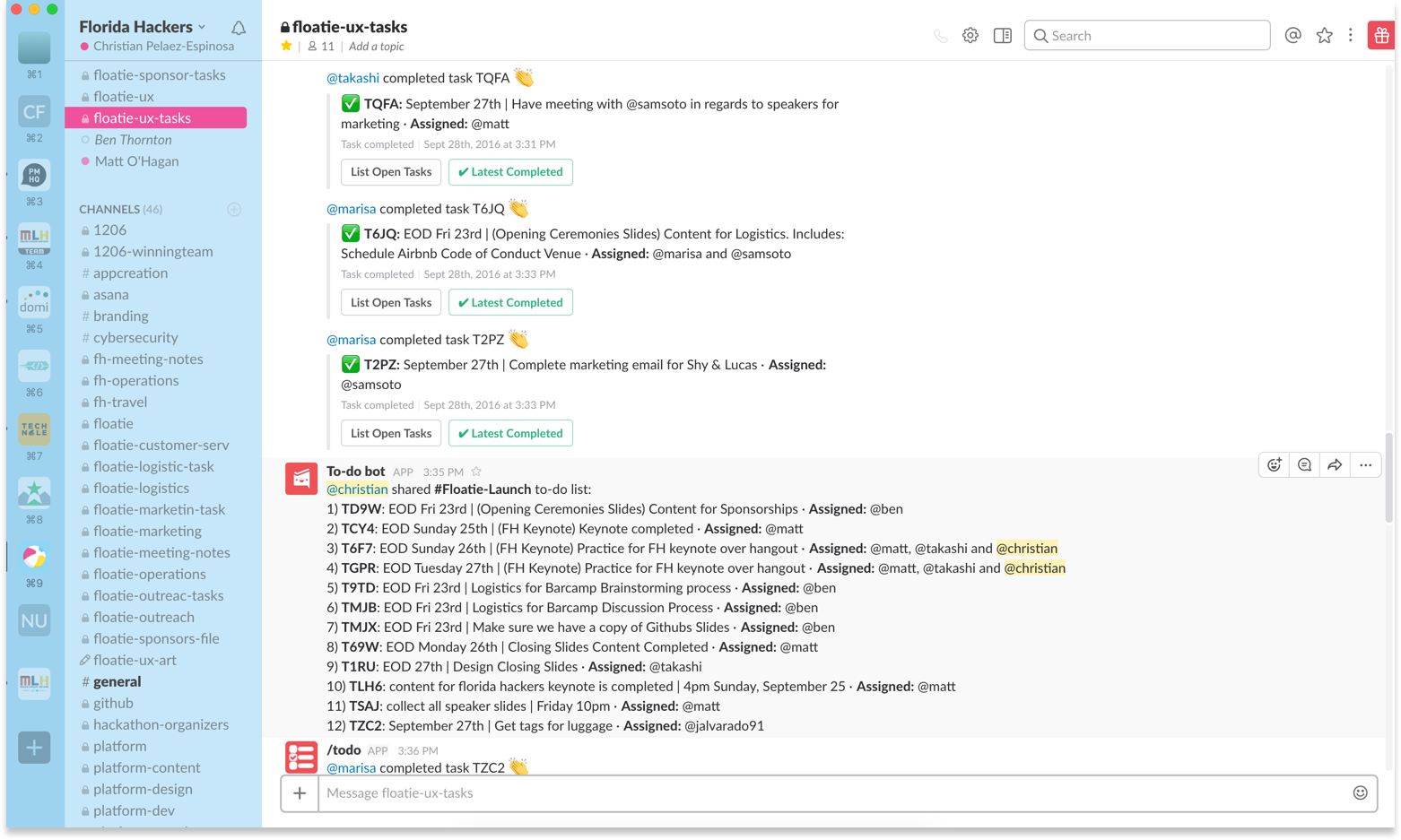 Results
After 3 months of hard dedication and odd working hours, Floatie became a reality many will always remember. ❤️
Event Experience
From the signage to the event schedule to the carefully selected 5 airbnbs, every decision was focused on providing the best experience possible for its attendees. Shoutout to 
Takashi
from the UX team for creating a phenomenal
floatie brand.
We filled the weekend with:
•Keynotes
•Lighting discussions
•Barcamp brainstorms & discussions
•Socials
•Airbnb housing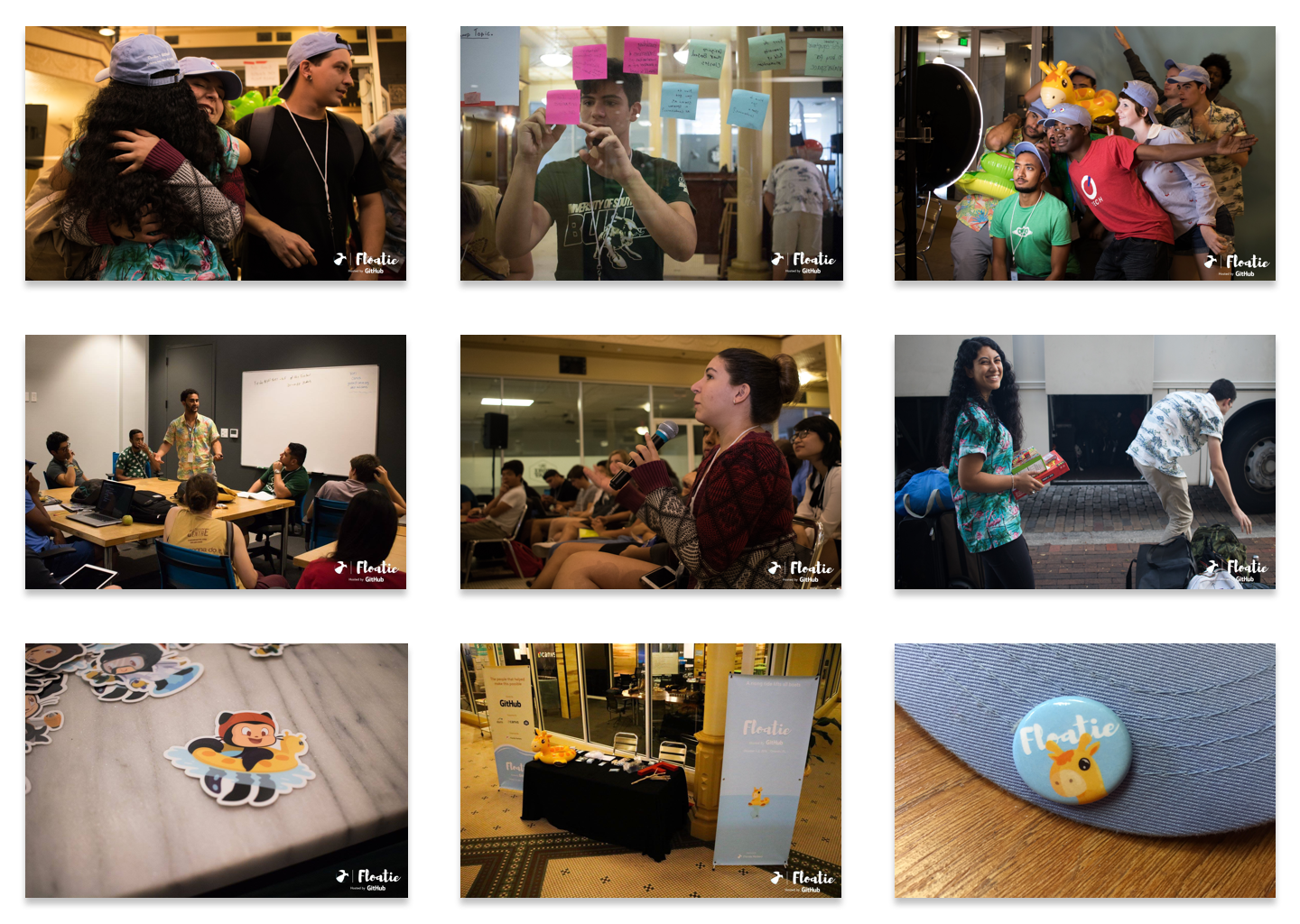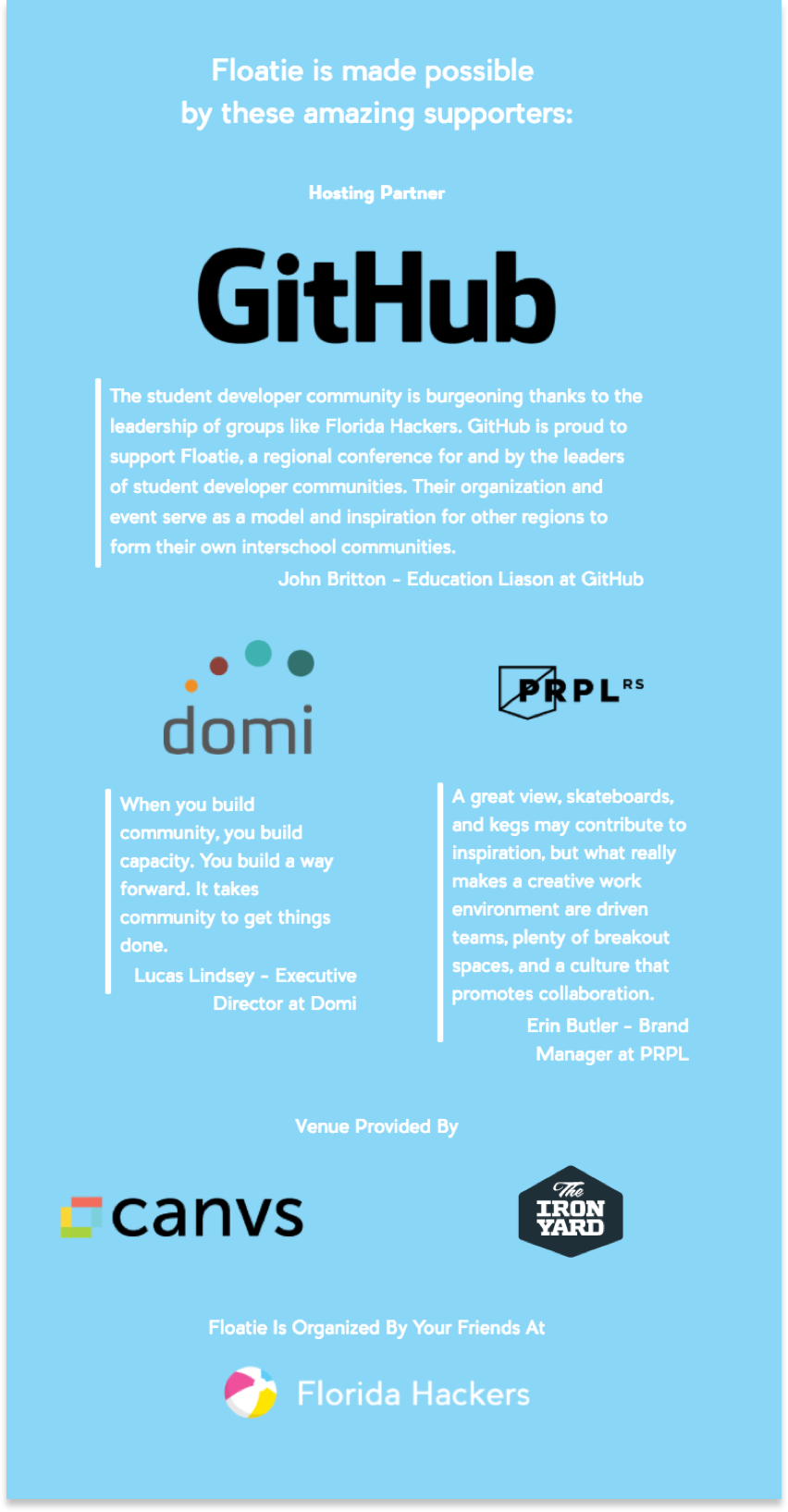 GitHub allowed us much creative freedom for the event. Their support paved way for us to influence the brand and message with one we believe would most impact the attendees. 
Purple, Rock, Scissors offered their
Gifn
booth and
headquarters
for a social that both influenced the energy and creative atmosphere the conference embraced.
Our sponsors were amazing culture fits. They understood the content of the conference had to be genuine and within the selfless interest of the community. 
Attendees

Our goal was to connect student tech leaders from every corners of Florida. We hosted over 70 students from 13 different universities within our state. 
We had students from multiple universities with overlapping involvement in:
•Hackathon Organizing
•Society of Hispanic Professional Engineers
•Association for Computing Machinery
•Association of Information Technology Professionals
•Women in Science & Engineering
•Software Engineering Club
•Institute of Electrical and Electronics Engineers
•Technole
•and much more
Team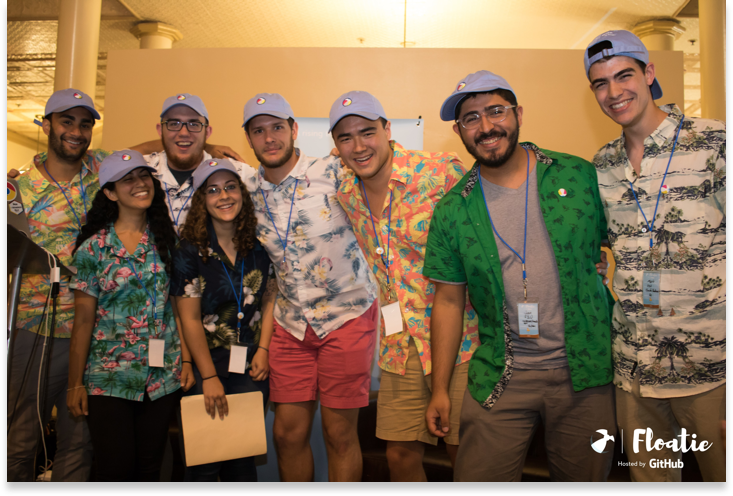 Project managing Floatie was such a positive thrill much because of this amazing team. It was an honor to work with such talented individuals. Even if we were scattered across the world during our internships, we were all able to come together and deliver an experience for a community that's bigger than ourselves.
Our team comprised of students from:
•Florida International University
•Stetson University
•Florida State University
•University of Florida
Our team is a representation of what student from different universities can do when they passionately identify with a shared mission. 🚀